Elite Family Chiropractic
Express Your Full Potential at Elite Family Chiropractic
Your entire family will feel at home from the moment you walk in to Elite Family Chiropractic. Everything about us is geared toward welcoming you and your loved ones. Your children can be themselves here, enjoy our play area and watch cartoons. North Royalton Chiropractors Dr. Scott Haggerty and Dr. Lena Haggerty have created a community of like-minded people. You're looking for support, guidance and encouragement, and our chiropractors are here to make sure that you get it.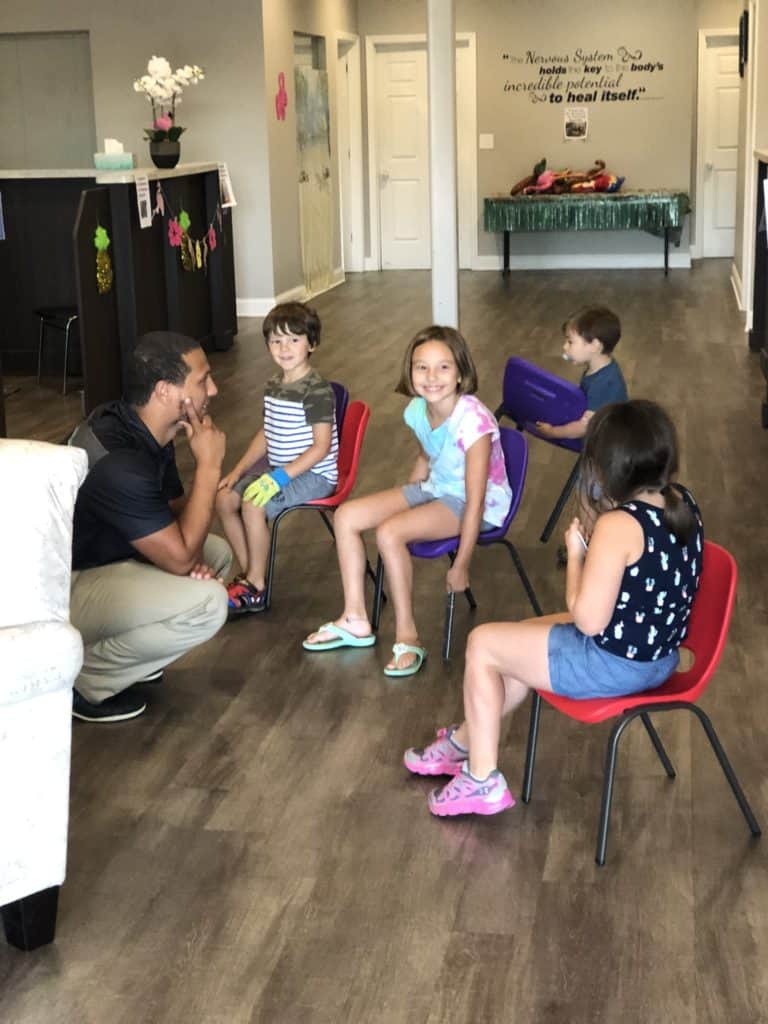 A place for Hope. Answers. Help.
Pediatric
Elite Family Chiropractic specializes in pediatric care. We help your child overcome many of the common problems children face, such as Colic, Chronic Sickness, ADHD/ADD, Asthma, Autism, and Ear Infections. Whatever the concern, we are here to help!
Prenatal
We provide the safe care you need to have a high-functioning nervous system and improve your pregnancy experience. Our care also gives your baby a better chance to move around and get into an ideal birth position. When you feel better, you have the best chance at a complication-free labor and delivery.
Family
A healthy family requires healthy parents. Your children rely on you to be a stable and safe foundation. When parents are struggling with stress, exhaustion, and other challenges, it affects the entire family. We can help parents alleviate factors in their lives causing turmoil, and even chaos, restoring a healthy balance to the entire family.
Elite Family  Chiropractic on Fox 8's New Day Cleveland
The Elite Family team is skilled in Pediatric, Prenatal and Family Chiropractic. Check out our Care Plan to see how we care for you and your family!
Growing Healthy Families
Too often, parents feel like they have to go through their struggles alone. Other people don't seem to get it. In our safe space, you will feel cared about and validated. We're here to hold your hand on your journey through life. We want to connect with you and ensure your children can live their best life—that's why you've brought them to us, and our goal is to let them enjoy their full potential!
We understand what you're going through when your child has a challenge such as autism, ADD/ADHD, sensory processing disorder or oppositional defiant disorder. Our specialized training has focused on pediatric neurodevelopmental disorders. Your child is not their diagnosis. You've been to numerous doctors before. Instead of taking the same approach, our unique methods are unlike anything you've experienced.
Let our patients share their journey's of incredible healing …
Help for My Son's Anxiety
"My son has suffered from anxiety since he has been five years old. Last year he was diagnosed with severe anxiety and ADHD. It was coming to the point were he would have panic attacks…
They Invest in Their Patients
"After being let down for 10+ years by numerous pediatricians /pediatric surgeons/hospitals, we have finally found a place that truly invests in the well-being of their patients. The entire staff…
Blessed by Elite Family Chiro
"Both of my boys are patients of Dr. Scott's. My infant was born with torticollis (a head tilt) which was invisible after 3 treatments–All without pain or neck stretches. He is now thriving and…
We're Listening...
Fill out our form and one of our amazing Care Advocates will call you right away to find out your exact concerns, answer all of your questions, and get your family's healing experience started right away!