About Us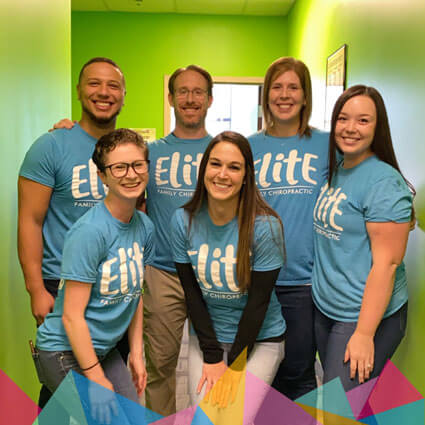 Our Why
We're here to make an impact on your family's health. No child in our community should have to struggle. At our office, you'll find hope and support so that you and your loved ones can live at 100%. By making a change to the future of a child, we can alter the course of their entire life. Through chiropractic care, we can ensure the health of future generations in our community!
What We Do
As chiropractors, we seek to make sure that your brain, body and nervous system work at 100%. When this occurs, you'll have the communication you need to function at your highest levels. Whether you're an adult or child, there are numerous benefits to this full communication. We work with kids who have been diagnosed with neurodevelopmental disorders, expecting moms and whole families who want to get healthier, together.
Working With Your Unique Goals
As a part of your care, you and your chiropractor will work together to set goals. Everything we do is focused on ensuring that we progress toward those desired outcomes. You'll have regular progress checks to make sure we are on the right path and adapt what we're doing to your changing needs.
Our training and expertise in neurology give us a unique understanding of your particular concern and how to apply our specific protocol to your care. With our objective findings, you'll be able to not only feel but see the difference we're making in your health.
MEET OUR DOCTORS »
Phone Consultations Available
Your child may be unable to sit through a lengthy appointment. That's why we're pleased to offer phone consultations. We can talk to Mom or Dad about their history and concerns. Your child will come in for a brief examination and to have scans taken of their nervous system. If you're ready to get started, contact our chiropractic office today!
Learn More About Our Programs
---
About Elite Family Chiropractic | (440) 230-2300