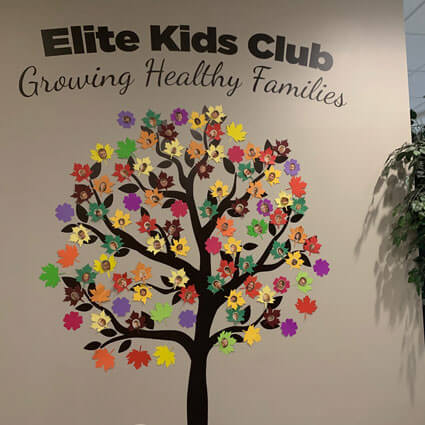 Elite Family Chiropractic Reviews
What Our North Royalton Patients Say
At Elite Family Chiropractic we love when patients share with us their feedback and comments after chiropractic care. Please read our patient testimonials below to see what other people have achieved through their tailored care plans with us.
Share your stories too! Click here to send us your feedback so that we can help to spread the word about the benefits of natural Elite Family Chiropractic care.
For more information, or to schedule an appointment contact us today.
---
Help for My Son's Anxiety
My son has suffered from anxiety since he has been five years old. Last year he was diagnosed with severe anxiety and ADHD. It was coming to the point were he would have panic attacks everyday, sometimes twice a day. His anxiety was affecting his school, sports and our home life. Medication was not an option for our family so I began to do some research.
I came across Elite Family Chiropractic and decided to give it a shot. My son has been with Elite since August and has not had a panic attack in over a month! He is able to control his anxiety and focus more at school. He is receiving positive feed back from teachers and is now an A, B and C student. I highly recommend Elite Family! The staff and environment are very welcoming and caring. This has been nothing but a excellent experience for my son and I. I'm very excited to see the final results when he has completed treatment in January!
– Ashley P.
Significant Behavior Improvement
My son has had a significant improvement in his behavior since coming to Elite Family Chiropractic. He is calmer and learning to self regulate. Our home life is more peaceful. His school performance has also improved. He can stay on task and complete work on time. My health has also improved since I started getting adjusted. The staff are easy to work with and are always warm and friendly. I highly recommend Elite Family Chiropractic!
– Karen H.
Help for Kid's Anxiety Issues
We love Elite!!! Dr. Scott has helped both of my boys tremendously. My little one was having anxiety issues and having outbursts when he was anxious. He is a completely different boy now after treatment. He doesn't get anxious going to school and isn't embarrassed to try new things. My older son was pretty hyper and had trouble with focus. He has grown leaps and bounds. Family members have noticed how much he has changed and his schoolwork has improved! We are so thankful to Elite!
– Cory B.
Blessed by Elite Family Chiropractic
Both of my boys are patients of Dr. Scott's. My infant was born with torticollis (a head tilt) which was invisible after 3 treatments–All without pain or neck stretches. He is now thriving and meeting all milestones. My older son was diagnosed with adhd and a borderline intellectual disability. Prior to treatment at Elite, we were at the end of our rope and feeling hopeless about where to turn or what else to do to help him. We have had so many doctors shake their heads at us at the end of appointments and breathe a sigh of relief when my son finally left their offices.
He presented with extreme hyperactivity, constipation, sensory issues, constant fits of anger, limited speech and verbalization, OCD tendencies and an array of other issues. After a few treatments, many changes began to take place… His speech has grown by leaps and bounds, he is more regulated and has calmed down significantly since beginning his treatment plan. They offer tons of trainings/advice and genuinely care about the health and wellness of the whole child and family. I was worried at first that the office wouldn't be able to handle my son's behaviors, but the staff is so accommodating and always willing to pitch in and help.
It truly feels like a family and we are so blessed to have Elite family chiropractic as a part of our "village". Our quality of life and as a family is significantly better thanks to them.
– Stefanie W.
They Truly Invest in their Patients
After being let down for 10+ years by numerous pediatricians /pediatric surgeons/hospitals, we have finally found a place that truly invests in the well-being of their patients. The entire staff is welcoming and accommodating in their family friendly office approach. My son has suffered from stomach issues for years and all I heard was that it was "just how he was" or 
" he'll just take medication to help him through." Dr. Scott was the first person that ever said let's actually figure out what's going on and try to resolve the issue. We have seen great results in the few months that my son has been treated, so much that my husband is now being treated as well. Their treatment approach is gentle, no "cracking" like I immediately used to think of when I heard the word chiropractor and the amount of knowledge they have and share has been very beneficial to our entire family.
– Becky H.
Help for Our Son
Dear Mom and Dad, 
I want to tell you about how chiropractic care has helped my 4.5 year old son this past year and how grateful I am for ELITE Health and Wellness. Before I begin, I want to give you a little background information on my son and what he has gone through. Sometime last year, my husband and I noticed several concerning behaviors from our son. When we would call his name, he would seemingly not hear us- even after calling his name multiple times. At 3.5 years of age, he was still putting things like rocks, dirt, toys and other things in his mouth and chewing on them. He seemed to "need" to rip up books, so we had to stop leaving him along with books and we had to stop going to the library because he would rush over to them and destroy them.
We would say, "I love you" to him and he would not respond and look at us with a blank stare. He would distance himself from his peers and family members and act like he did not know how to engage with them. His baby sister would cry and he would rush over to her and smack her, as to try and stop the noise. He had a hard time controlling his impulses and emotions. He would have a tantrum if the gates and doors in our home were not completely shut. He would sometimes walk on the balls of his feet and he would say certain words or short phrases over and over all day long.
Once we started care with Dr. Scott, we started to see changes in him after only the second or third adjustment! My husband and I both observed that our son began to seem more "engaged" in life. His "stimming" behaviors began to lessen, and eventually he would learn the appropriate response when someone would say, "I love you". He no longer rushed over to his sister to smack her if she cried, and the tantrums when doors or gates were not completely shut began to lessen. Some of the obsessive behaviors, like ripping and chewing on things began to stop. Most importantly, the quality of his life and our family life was increasing!
In time, our son, who would rush around our house from room to room, toy to toy, began to come over to us and spend time sitting in our laps and cuddling with us! He would never do that before. Even my mother in law noticed this and said for the first time at 4 years old, her grandson would willingly sit in her lap for more than a minute at a time! 
This is a very condensed version of our story with our son and chiropractic care, and I have not included the hours and days of tantrums, tears, anger and frustration. That is now being replaced with more peace, joy and connection with our son, and I could not ask for anything more. I am forever grateful for our experience at ELITE and am willing to tell anyone who will listen about the huge benefits of coming into care with an excellent chiropractor.
– Melissa B.
---
Elite Family Chiropractic Reviews | (440) 230-2300