Meet Dr. Scott Haggerty
Disney Animator or Chiropractor?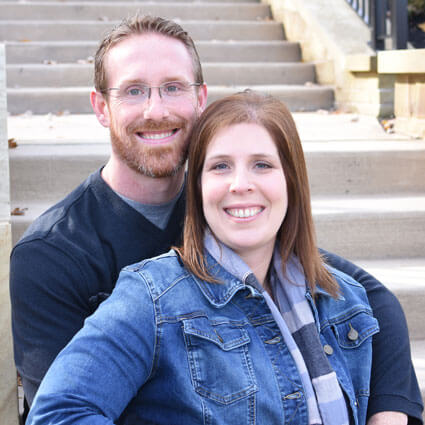 Though he always was interested in science, Dr. Scott's passion had been art. He had a turning point moment when he became a chiropractic patient in his twenties. For many years, he had been dealing with a lot of pain and health issues.
At the time, Dr. Scott and his wife had gone on a trip to Disney because he was going to be an animator. "I wanted to work for Disney or Pixar and make cartoons." During their time at Disney, they went into the animation area. His wife said, "If you have to choose what you want to do for the rest of your life and your career and the impact that you want to make, is it an animator or a chiropractor?
Dr. Scott realized at that moment that chiropractic was his calling. "I needed to be someone who was paying forward to others the way that chiropractic got paid forward to me."
Education and Certifications
Dr. Scott earned his Doctor of Chiropractic from Logan College of Chiropractic. He also is a proud member of The National Family Wellness Alliance. The organization is a group of hundreds of doctors nationwide and worldwide. The group has a singular mission. That is to help to change the course of the neurodevelopmental challenges that the kids in our country and around the world are developing at epidemic levels.
Providing a Positive Experience
I want every patient to know that we genuinely care and that we want them to have the best experience they've ever had in health care. We want to improve their quality of life.
Helping Children With Various Challenges
Dr. Scott is passionate about being able to see changes that happen in kids' lives as a result of chiropractic care at our practice. He has patients who are struggling with issues, including attention deficit, autism and other related conditions.
"We get kids who come in, who have been told forever they're going to have a label. They've also been told that their particular diagnosis will be a struggle." Dr. Scott has some good news: "We've watched hundreds of kids who we've cared for now have this amazing transformation in their quality of life. "We tell kids that we're going to turn up their awesomeness!"
He finds it fulfilling to see children go from a place of tremendous struggle to a place of living life like their parents always dreamed they would.
In His Spare Time
When he's not working, Dr. Scott loves spending time with his family. They like to watch movies, go to new places to eat and travel. Formerly a competitive bodybuilder, Dr. Scott enjoys working out and staying active. He also loves to cook probably as much as he loves to eat!
Dr. Scott wants his patients to consider our practice to become the first choice in health care. Contact Elite Family Chiropractic in North Royalton today to book an appointment with him!
---
Dr. Scott Haggerty | (440) 230-2300